Project Bookmark Canada is committed to placing a Bookmark in every province and territory so that residents and visitors across our vast and diverse country can experience Canadian literature in the places where it is set. Your gift helps to build Bookmarks that connect readers to the exact spot where poems and passages take place, enhancing imagination and creating a deeper sense of place. We need and welcome your support.
Project Bookmark Canada is a nationally registered charity blazing a Canadian Literary Trail from coast to coast to coast. Founded in 2007 by writer Miranda Hill, there are now 17 Bookmarks with passages from Canada's best authors, setting their fiction and poetry in the Canadian landscape. These passages on poster-sized plaques connect readers to the authors' vision and to the space that inspired the stories.
Find our first 17 Bookmarks on the map, and explore through photos and audio and video exhibits.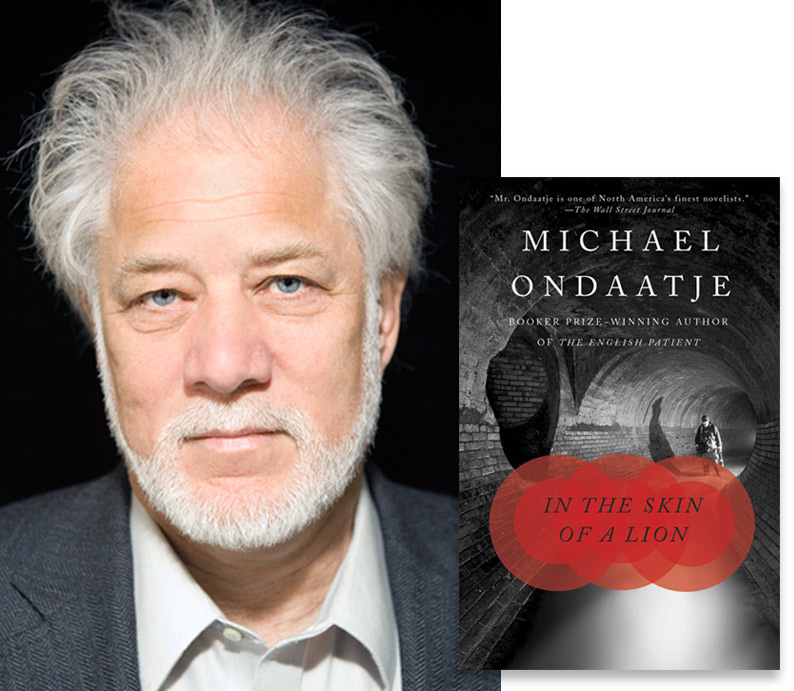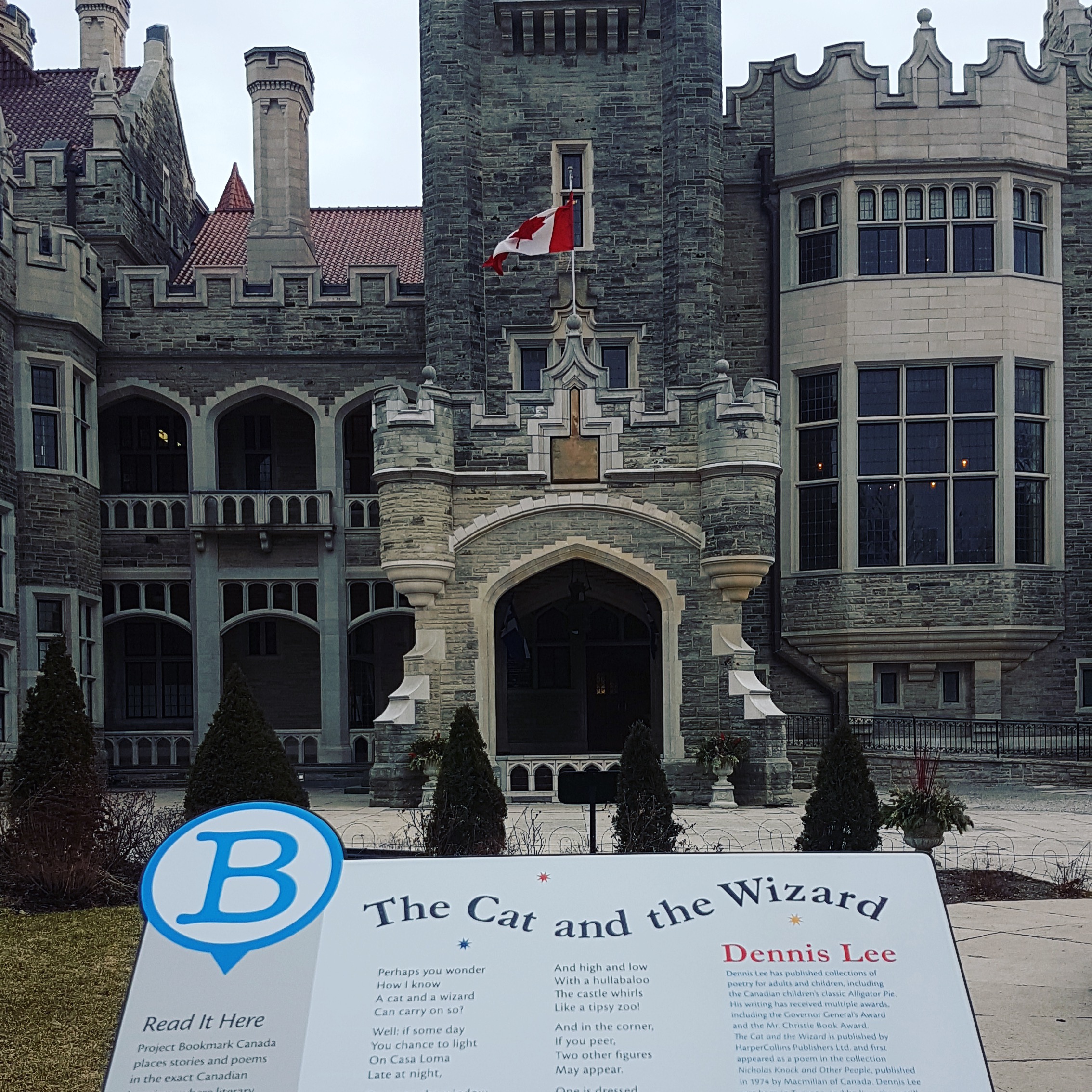 Our most recent plaque is at Casa Loma commemorating Dennis Lee's The Cat and the Wizard with illustrations by Gillian Johnson. Our first children's Bookmark, this site also has a special exhibit with readings by Dennis Lee and animations by Accounts and Records.
In between Ondaatje and Lee, are Bookmarks from works by Ken Babstock, Wayson Choy, Terry Griggs, Elizabeth Hay, Lawrence Hill, Jeff Latosik, Alistair MacLeod, Anne Michaels, Sheree-Lee Olson, Al Pittman, Rachel Preston, Sylvia Maultash Warsh, Carol Shields, John Terpstra and Bronwen Wallace. These writers are the first 17 to be celebrated with physical Bookmarks on the Canadian Literary Trail, where people can experience the literature within the landscape.
Your donation will be used to build Bookmarks for passages setting scenes in diverse communities across the country. Bookmark suggestions come from online submissions, Reading Circles from across Canada, and a National Bookmark Advisory Committee helps us select deserving authors for recognition. Your contribution helps Project Bookmark Canada build the plaques on the trail, and will be acknowledged on our website and in our periodic newsletters.
Thank you in advance for your
support of Project Bookmark Canada!
Call (647) 646-2622 to speak directly with us, or send an email with any questions regarding donations, or about getting involved with a Project Bookmark Canada Reading Circle where people are exploring the literary heritage of their own community.

Sincerely,
Laurie Murphy
Executive Director
Project Bookmark Canada
Don Oravec
President
Project Bookmark Canada